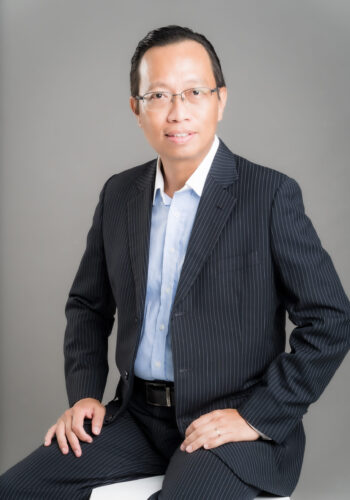 Benjamin Cheng
Master of Education (Monash)
Bachelor of Engineering (Elect) (NUS)
AdvCert (Theology), ACTA

History oF Benjamin Cheng
Benjamin started his leadership journey since he was a boy scouts in Primary school, and over the 40 years, he had taken on various leadership positions in companies, associations and volunteer organizations.
From 2008 to 2013, he sat on a management board of a US company holding the title of Senior Vice President of Training and Development, was responsible for the business growth in the Asia Pacific including Japan (APJ) market and global head of Human Resources. Ben also held directorship in 5 other companies in Asia.
For the last 20 years, Ben had been a Business consultant helping different companies grow their global footprint. He served as a coach, speaker and trainer in the areas of leadership, sales and communication for many companies. He worked with companies to develop their inhouse Leadership Framework, Leadership Development and Leadership Coaching programs.
Ben was the Founding Member, Professional Member and President of Asia Professional Speakers – Singapore (APSS). He was also the vice chairperson for organizing the 1st Global Speakers Summit 2005 held in Singapore. APSS is affiliated to the National Speakers Association (NSA) of USA through the Global Speakers Federation (GSF).
He has also been interviewed and featured live on Television and Radio. He was an active Toastmaster and was the 1st speaker in District 80 to be the dual district level Champion in Humorous Speech Contest (2004) and Table Topics Contest (2006).
Ben has travelled to more than 30 countries to serve over 100 organizations and touched the lives of at least 100,000 people through the speaking and training programs he delivered in English and Mandarin. Some of the places he went includes USA, China, UK, India, Russia, UK, Republic of Ireland, Japan, Hungary, Belgium, Sweden, Australia, UAE, Brunei, Malaysia, Mongolia, Thailand, Vietnam, Philippines, Indonesia, Hong Kong, Taiwan, Cambodia, Sri Lanka, Nepal and etc: